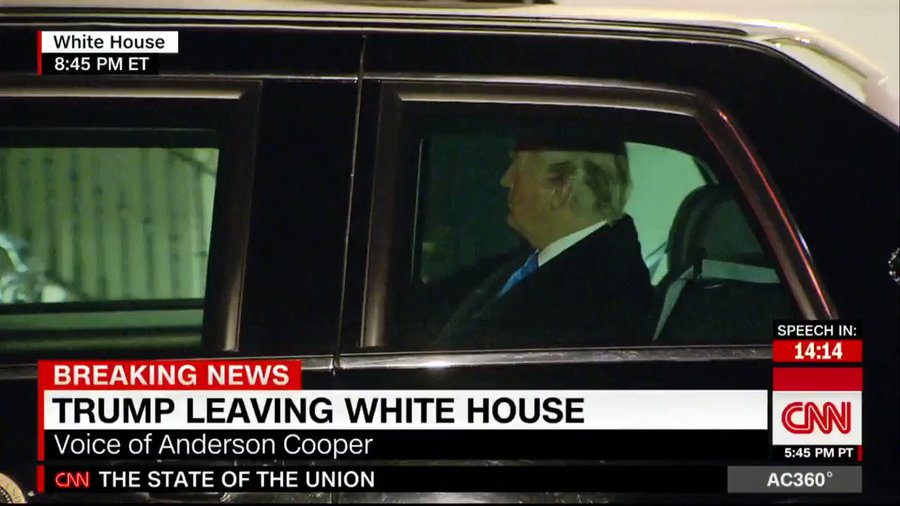 Melania Trump broke decades of history on Tuesday night when she decided to arrive on Capitol Hill separately from President Trump. She traveled alone.
When she entered the gallery to sit where First Ladies normally sit, she was all smiles. But, when Trump entered below, her face noticeably changed.
Now, we don't normally like to gossip, but several reports say Melania is furious with her husband after the news broke that Trump told his lawyer to pay off former porn star Stormy Daniels to keep silent about their affair, an affair that happened when Melania was pregnant with their youngest son Barron.
Look at Melania's face when Trump arrived. You can tell she's not happy.
The face of a woman who's had enough. #melania #SOTU pic.twitter.com/1ajgSjumZd

— Richard Deschamps (@richdeschamps) January 31, 2018
Melania Trump looks so miserable #SOTU pic.twitter.com/j8KYV8P5ic

— Vic Lovón (@VicTeflonDon) January 31, 2018
Melania's whole attitude changed when Trump entered the room.

She was smiling and happy before.#SOTU #StateOfTheUnion pic.twitter.com/suEBRjIVda

— IsntDaveOne (@IsntDaveOne) January 31, 2018
I'm living for Melania's face right now. #SOTU

— Carmen Cusido (@carmencusido) January 31, 2018
Why is it that #Melania was all smiles until #Trump walked in to the #StateOfTheUnion speech?

That cop next to her might be getting some tonight!

— Savage Truth (@truthissavage) January 31, 2018
Please please please, let there be one camera full-time on Melania.

— Caroline Kalaydjian (@northernck) January 31, 2018
Melania's face: You're still sleeping on the couch tonight

— Ian D. C. Dunlop (@NaptownMinstrel) January 31, 2018
Now, look at Melania when she entered the gallery. She was all smiles then.
Our First Lady. A proud legal immigrant. All the attention is on the Dreamers and treating them with respect. But what about Melania? Nothing but disgusting, scornful, and snarky remarks from the main stream media. @ToscaAusten pic.twitter.com/xCMib1JuUO

— The_Righter (@therighter) January 31, 2018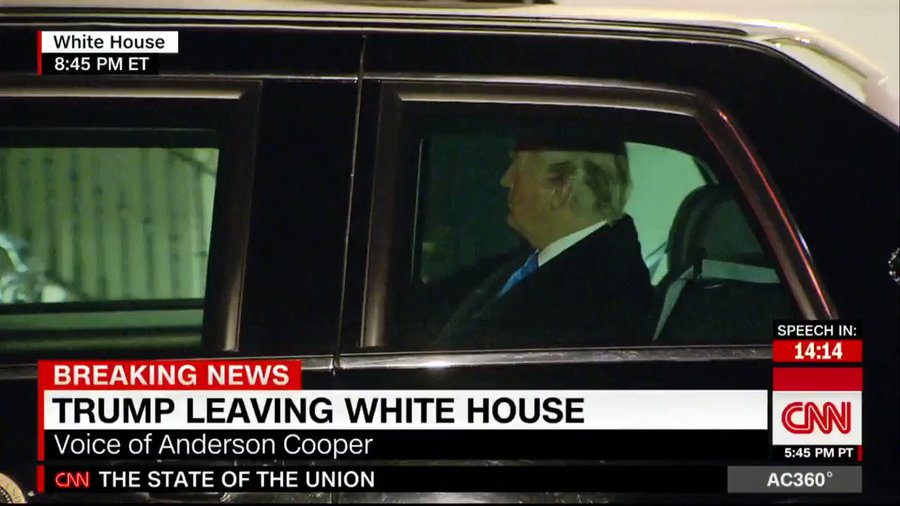 Trump looks unhappy and shakes his head no,
Also notice how he holds on to the straps in the limo.
Is the car really going that fast? #SOTU
If only there was a camera on Melania Trump the entire night to see all of her facial expressions as Trump talked. That's something we would like to see!