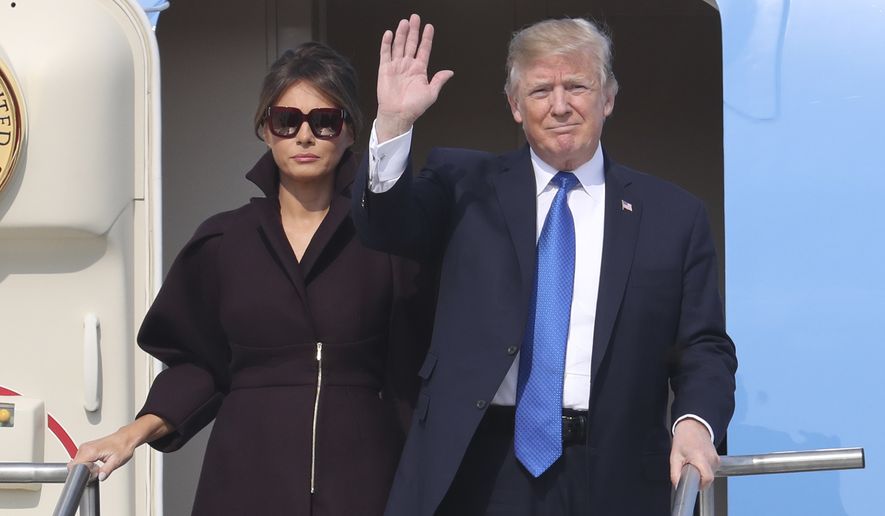 First lady Melania Trump is setting the record straight on Alec Baldwin's "bizarre" claim that she secretly loves his President Trump impression on "Saturday Night Live."
Mr. Baldwinalleged Monday on WNYC's "The Brian Lehrer Show" that Mr. Trump is "horrified and beside himself" that his wife of 12 years thinks the actor's outlandish impersonation is funny.
"This is a scoop I have for you, and I saved this for you, Brian Lehrer," Mr. Baldwin said. "Someone told me, who is friends with someone in the White House, or formerly in the White House, that Melania Trump loves 'SNL' and she loves my impersonation."
He claimed that the first lady told a top official, "That's exactly what he's like."
Stephanie Grisham, the office of the first lady's director of communications, said the claim isn't true.
"That is not true, which is why Mr. Baldwin has no actual names to go with his bizarre assertion," she told Newsweek.
The president has repeatedly tweeted his distaste for "SNL" and Mr. Baldwin's impersonation, saying it's unfunny and "can't get any worse."
Mr. Baldwin won a Primetime Emmy for his portrayal in September.
His new book, "You Can't Spell America Without Me: The Really Tremendous Inside Story of My Fantastic First Year as President Donald J. Trump (A So-Called Parody)," was released Tuesday.